Okiwi Bay, a cut pile twist carpet that complements a world of design possibilities, while offering comfort underfoot and built-in resilience.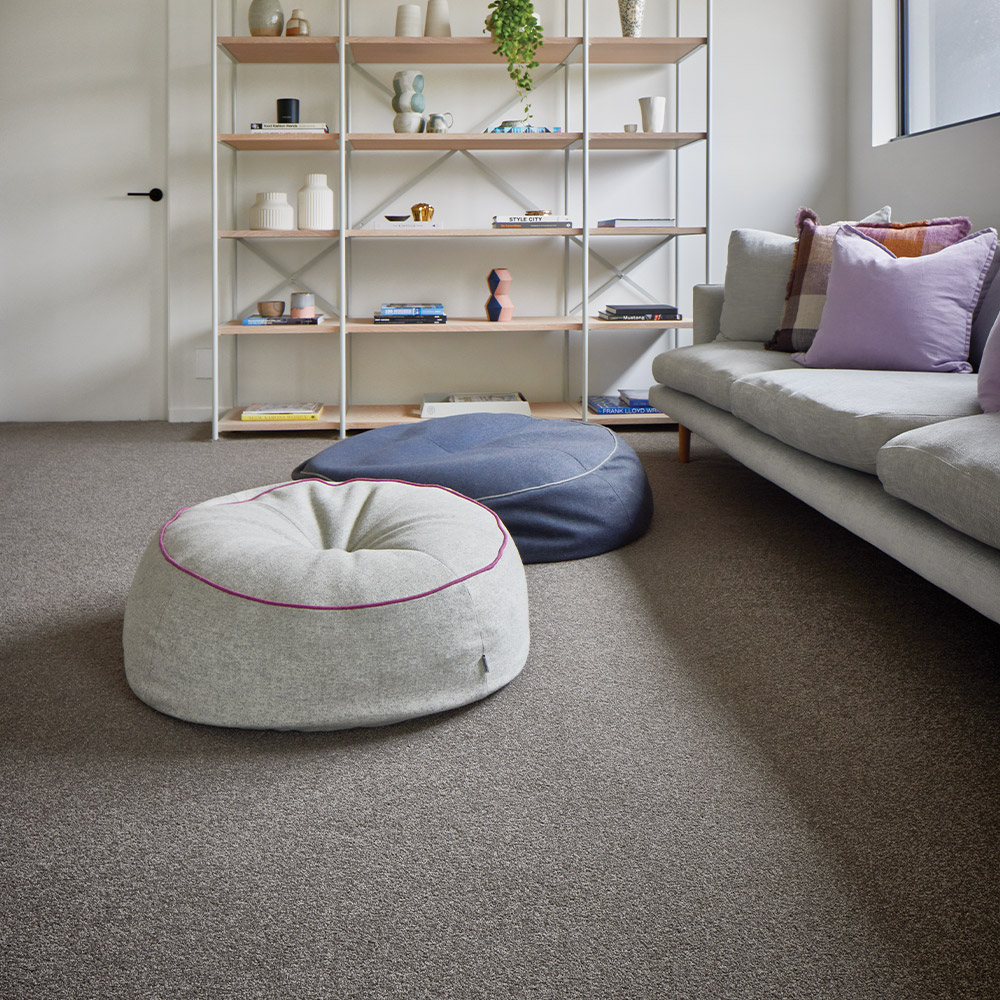 Monochrome Minimalism
Enduring interiors begin with a base that seamlessly connects spaces without overwhelming the overall aesthetic. Providing a sophisticated backdrop for design personalisation, from monochrome minimalism, or extra bold, floaty and ethereal to Nordic chic, Okiwi Bay will elevate any design.
All New Zealand made, Okiwi Bay carpet combines a luxe underfoot feel with outstanding durability. Beyond adding layers of comfort and texture to interior spaces, this carpet is made to withstand NZ's harsh conditions, great fade resistance making it a good choice for sunny homes with floor to ceiling windows.
Available in thirteen muted neutrals, the earthy taupes and granite greys are inspired by today's natural decor influences, its low-profile cut pile twist perfect for layering with bright furniture.
Quality and Performance
Feltex Solution Dyed Nylon carpets provide the ultimate in carpet colourfastness, stain protection and performance. The polymers that make up Solution Dyed Nylon carpet are coloured using only the very best quality colour pigments available and are then processed into high quality yarns suitable for tufting into carpet. This means the colour is locked into the molecular structure of the yarn fibres prior to the manufacture of the carpet.