Leading the way in contemporary floor styling with our latest 100% wool carpet Hemisphere. Super soft and outstandingly resilient, this cut pile twist carpet will complement a world of design possibilities.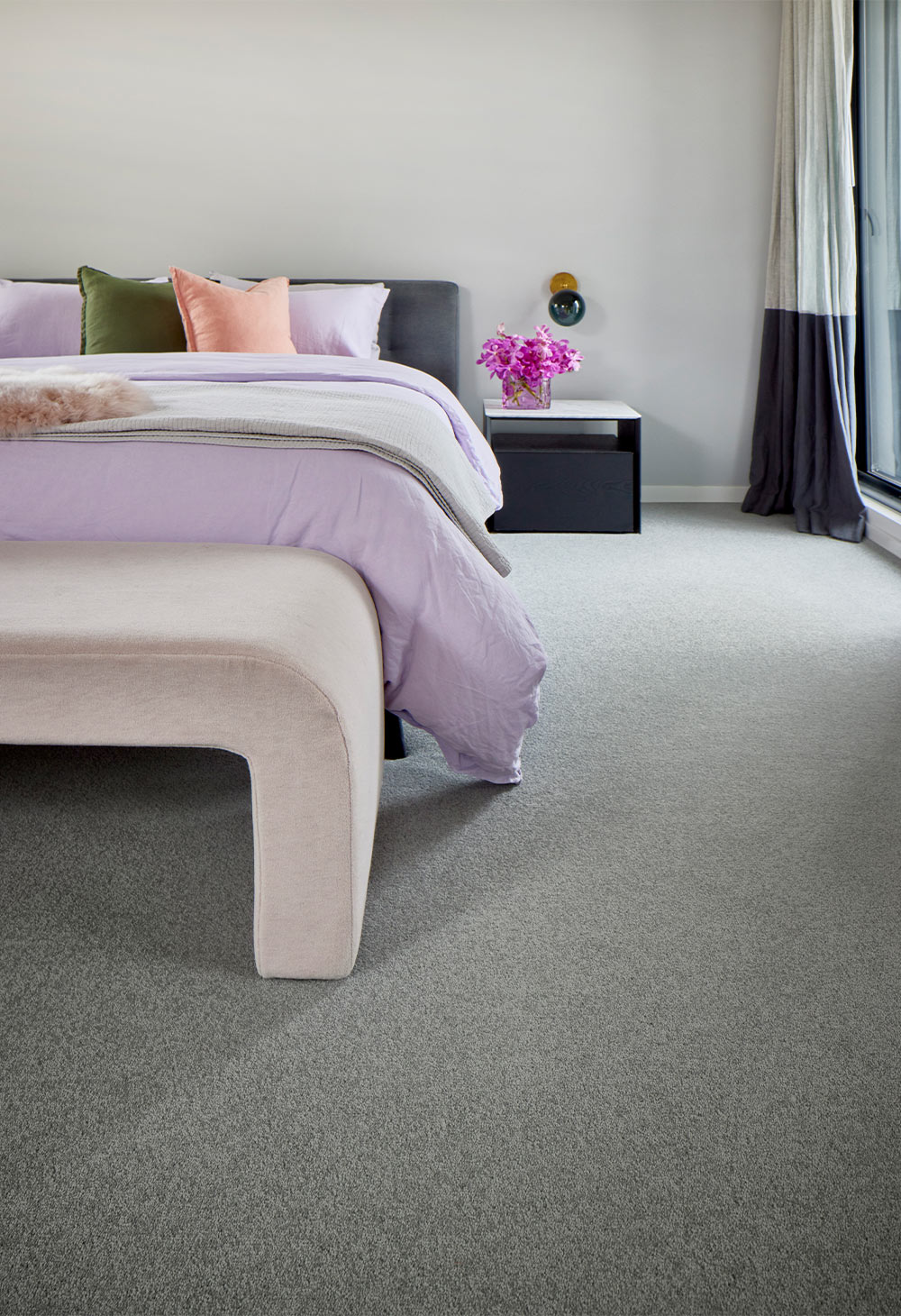 Monochrome Minimalism
Enduring interiors begin with a base that seamlessly connects spaces without overwhelming the overall aesthetic. Providing a sophisticated backdrop for design personalisation, from monochrome minimalism, or extra bold, floaty and ethereal to Nordic chic, Hemisphere will elevate any design.
All Australian Made Hemisphere is expertly crafted from 100% pure wool, for a flooring surface that combines a luxe underfoot feel with outstanding durability. Beyond adding layers of comfort and texture to interior spaces, the natural properties of wool carpet also act to thermally regulate temperatures all year round, making them the ideal flooring choice wherever you live.
Available in seven muted neutrals, the earthy taupes and granite greys are inspired by today's natural decor influences, its low-profile cut pile twist perfect for layering with brightly patterned area rugs.
Biodegradable, Renewable Wool
Wool fibre is a biodegradable and renewable material. Originating from an elemental combination of sheep, sunlight, water and grass, its unique structure contains amazing stain repelling qualities, is flame resistant, largely hypoallergenic and serves to significantly reduce household clamour - what could be more perfect for busy households?
Hemisphere is treated to deter insects such as dust mites and, with a Residential 6 Star rating, can be confidently installed on stairs and hallways, rewarding home owners for years to come.